Posted by admin
Tuesday January 14, 2014
Categories:
Uncategorized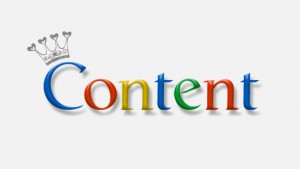 As we ramp up for what looks like a very busy 2014, it's always good to look back at the variety of content development projects we tackled in 2013.
It's no surprise that Big Data, Cloud and Mobility clients dominated our time.  But we also found opportunities to collaborate with one of the world's most famous science museums and an emerging talent recruiting organization.
Here's a short list of key clients and the projects we worked in 2013:
AppSense:   Write Angle was tasked with crafting copy for the company's MobileNow web site as well as use cases, a comprehensive MobileNow datasheet, a BYOX white paper, a case study and a strategic iOS7 Readiness blog.
Cloudscaling:  Delivering elastic cloud infrastructure to enterprises, service providers and web application providers, Cloudscaling turned to Write Angle to help with a comprehensive web refresh.
Exploratorium:  In our second year of collaboration with one of the world's most famous science museums, Write Angle was called upon to develop compelling content for the organization's Annual Fund brochure and Annual Report.  Look for writing samples soon once these pieces are published.
Glassbeam:  Providing business intelligence from machine log data, Glassbeam once again utilized Write Angle to develop a key Service Revenue Generation solution brief as well as a case study featuring Hitachi Data Systems.
Paxata:  Emerging from stealth this year as a highly innovative provider of Adaptive Data Preparation technology for agile business intelligence, Paxata is working with Write Angle in the development of two major contributed thought leadership pieces that will publish in the Q1/Q2 timeframe.  Check back for a look at these compelling articles.  We also created a "Declaration of Data Independence" marketing collateral that supported the company's coming out party at the recent Strata Conference.
Pertino:  As one of the most innovative providers of cloud networking solutions, Pertino turned to Write Angle to help craft its "Under the Hood" web copy.
SenSage/HEXIS Cyber Solutions:  Write Angle was called upon to deliver a wide variety of content for venerable SIEM vendor Sensage that was acquired by KEYW Corporation/Hexis Cyber Solutions.  We crafted a thought-provoking piece entitled "Defending Against APTs:  Looking For the Big Picture" that ran in the December 20, 2013 edition of SC Magazine.  In addition, Write Angle developed a comprehensive white paper addressing the The Event Analysis and Retention Dilemma.
TalentSky:  Formerly known as Devine Capital, the executive recruiting firm that helped Apple land CEO Tim Cook, TalentSky engaged Write Angle to develop an entirely new web site reflecting the company's new brand and approach to talent acquisition services.
What are your content development needs in 2014?